Privacy policy
Your privacy and your Personal Data are important to Odfjell Drilling. We have developed this Privacy Policy to provide you with information about our processing of your Personal Data and how you may exercise your rights pursuant to applicable data protection legislation.
While conducting its day-to-day business, the Odfjell Drilling group (hereinafter referred to as "Odfjell Drilling" or "we") processes Personal Data related to visitors and users of our webpage, representatives of our customers, suppliers and business partners, and other persons who we are in contact with.
This Privacy Policy includes information about:
Data controller responsibilities;
The purpose of and legal basis for the collection and processing of your Personal Data;
How we collect your Personal Data and the types of data we collect and process;
How we use Personal Data collected;
Where, when and to who we disclose your Personal Data;
Retention period for your Personal Data ;
Consequences of not providing us with your Personal Data or requiring deletion of data already obtained;
Your rights as a Data Subject; and
How you may contact us.
The purpose of and legal basis for collection and processing of personal data
The main purposes of our collection and processing of Personal Data are to be able to comply with legal obligations, reporting to authorities, safety, security and emergency preparedness, prepare and deliver tenders and services to our customers, receive services from our suppliers, collaborate with our business partners, respond to questions and requests from customers and others, integrity due diligence/background checks on business partners, carry out audits and reviews and to provide the general public with user-friendly and relevant webpages.
The legal basis for our collection and processing of Personal Data is the EU Regulation 2016/679 ("GDPR"). More specifically, we base our processing on Article 6 (1) letter a (consent), b (necessary for the performance of a contract), c (necessary for compliance with a legal obligation) and f (necessary for the legitimate interests pursued by Odfjell Drilling, which are not overridden by the interests of the Data Subject). The legitimate interests pursued by Odfjell Drilling in this respect are the interest in providing its services.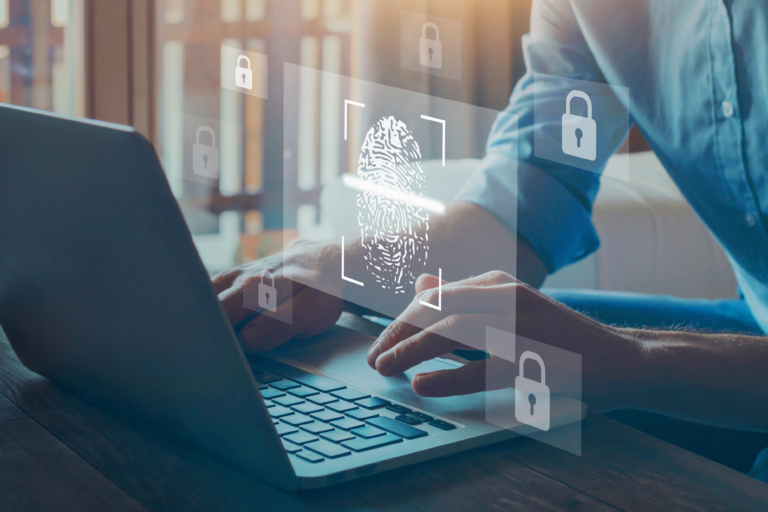 What types of personal data are collected and processed?
Subject to applicable data protection legislation and depending on the purpose of the processing, we may collect the following types of Personal Data: Name, contact details, title/position, curriculum vitae, certifications, nationality, passport and visa details, IP address and other Personal Data submitted to us or collected for legitimate business purposes.
How do we collect personal data?
Where, when and to who do we disclose personal data?
To ensure that the processing of your Personal Data is carried out in a safe and lawful manner, the access to Personal Data within Odfjell Drilling is restricted. Only designated persons within Odfjell Drilling have access to Personal Data and the access is secured by use of control mechanisms whenever necessary or required by law.
Odfjell Drilling will not disclose, sell, distribute or otherwise share your Personal Data with other companies or organisations for commercial purposes. We will only disclose Personal Data to third parties to the extent we are required to do so pursuant to applicable law or regulation, or to the extent disclosure is necessary to deliver our services or otherwise required for legitimate business purposes. In any case we will implement the measures required to ensure an adequate protection of the Personal Data.
Within certain areas we have engaged data processors to process Personal Data on our behalf. This does not mean your Personal Data is disclosed to a third party, since such data processors only process Personal Data in accordance with our instructions. We have entered into data processing agreements with all such data processors to ensure that the data is processed only on documented instructions from us and that the data processor implements appropriate technical and organisational measures to ensure an adequate level of data protection.
The Personal Data may be transferred to companies established in countries outside the EEA area ("Third Countries"), such as other companies in Odfjell Drilling than the company collecting the Personal Data. To the extent Personal Data are transferred to such Third Countries, Odfjell Drilling will implement appropriate measures pursuant to applicable data protection law in order to ensure that the Personal Data are handled in a secure manner with an adequate level of protection – Similar to the level of protection provided within the EEA area.
Tracking cookies on this website
On this website we use cookies to make the site work, to figure out how the users use the website, to improve our social media efforts and campaigns, and also sometimes to retarget users with our open positions campaigns. The cookies are as follows:
---
Functional cookies
Cookies that is needed for the requested functionality of the website or the content management system. Sometimes these cookies are also called "strictly necessary".
Google Analytics
We use Google Analytics to collect traffical data of how our website is used. But we try to limit the personal data part by using the anonymize_ip-function that removes the IP-adress from the data that is collected.
Facebook Pixel
We use the Facebook Pixel tracking cookie to measure how our SoMe-efforts are working out. The data shows how traffic from posts, ads and campaigns works on the website.
Delta Projects
We use the Delta Project retargeting and tracking cookie to see how traffic from our recruitments campaigns in the programmatic ads-network works.
How to manage your cookies
Most web browsers allow some control of most cookies through the browser settings. To find out more about cookies, including how to see what cookies have been set and how to manage and delete them, refer the manage cookies section for the most common browsers, Chrome, Firefox and Safari.
Duration of the processing
Personal Data are never retained for a longer period than what is necessary for the purposes for which they were collected. If the data is processed for two different purposes, we will retain the data until the purpose with the longest retention period is no longer relevant, but we will cease the processing for the purpose with shorter retention period when this shorter retention period has expired.
We will either permanently anonymise or in a secure manner delete those of your Personal Data that we no longer need or are under an obligation to retain.
Consequences if we are not provided with the personal data
Where our processing is based on your consent, you may at any time withdraw your consent. However, this may prevent us from delivering our services to you or receiving services from you.
Your rights as a data subject
As a Data Subject you have, with certain reservations, the right to:
Obtain from us confirmation as to whether or not Personal Data related to you are being processed, and, where that is the case, obtain access to the Personal Data;
Obtain from us the rectification of inaccurate Personal Data related to you;
Obtain from us the erasure of Personal Data related to you;
Obtain from us restriction of processing regarding your Personal Data;
Obtain from us a copy of Personal Data that you have provided to us, and request that we transfer these data to another controller (data portability);
Object to processing of Personal Data related to you;
Lodge a complaint with a supervisory authority (in Norway: Datatilsynet); and
At any time withdraw your consent to the processing.
Our contact information
If you wish to exercise any of your rights or have any questions or comments to this Privacy Policy or our processing of Personal Data, you are welcome to contact us at:
Email:
dataprotection@odfjelldrilling.com
Postal address:
Odfjell Drilling
Kokstadflaten 35
5257 Kokstad
Norway
Attn.: Legal department
Modification of this privacy policy
This Privacy Policy was last updated on 26 March 2022. We reserve the right to modify the policy from time to time and we encourage you to familiarize yourself with the content of the policy on a regular basis.