Overcoming challenging natural conditions to deliver a well ahead of schedule, with no operational incidents.
In November 2020, our drilling unit Deepsea Stavanger successfully completed the second ground-breaking drilling campaign with Total in South Africa on the exploratory well Luiperd 1-X. The challenging drilling project took place during the austral winter and spring season with its prevailing strong currents and difficult weather conditions. The technical complexities combined with the deep-water conditions required years of planning and preparations in advance.
The well was delivered ahead of schedule with no operational incidents as a result of Odfjell Drilling's successful collaboration with Total and all of the sub-contractors, combined with the best people and equipment.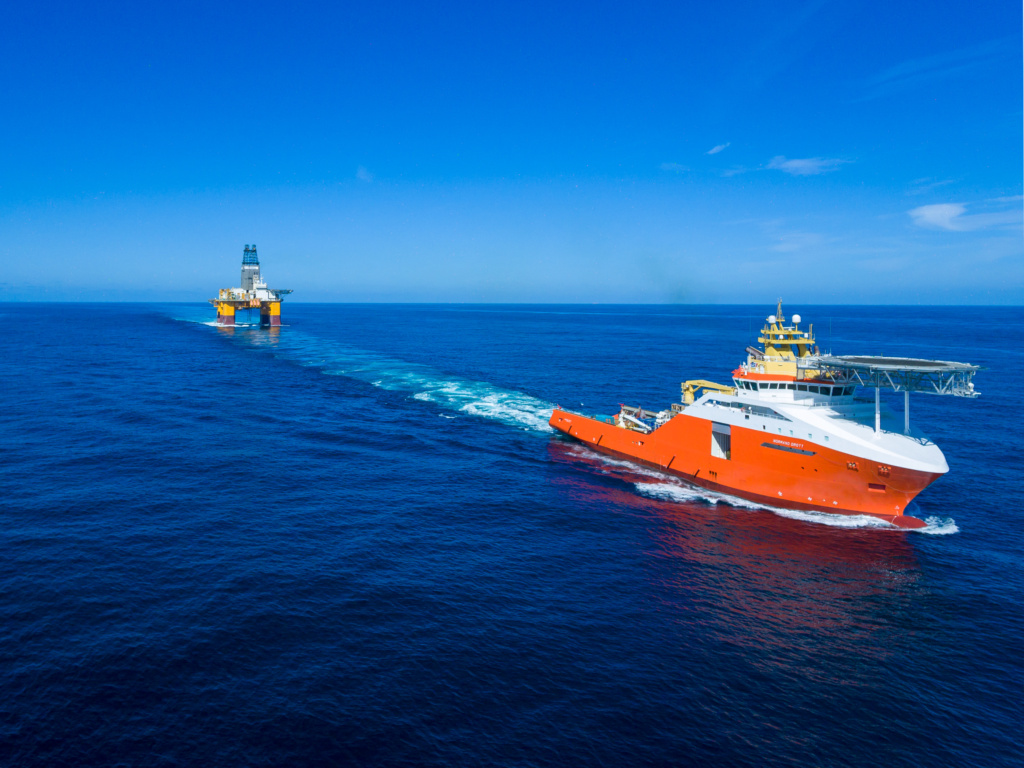 Improving hydrodynamic performance
Prior to mobilising to South Africa, Deepsea Stavanger was dry docked to improve the hydrodynamic performance of the rig. The scope of work included cleaning of the hull, hull optimization and 1900 square metres of the structure on Deepsea Stavanger being repainted with antifouling paint. These improvements reduced fuel consumption and safeguarded smooth operations whilst drilling in extremely challenging conditions. Overall, the changes enabled a total saving of 5,543 metric tonnes of CO2 emissions, and a NOx saving of 65 metric tonnes.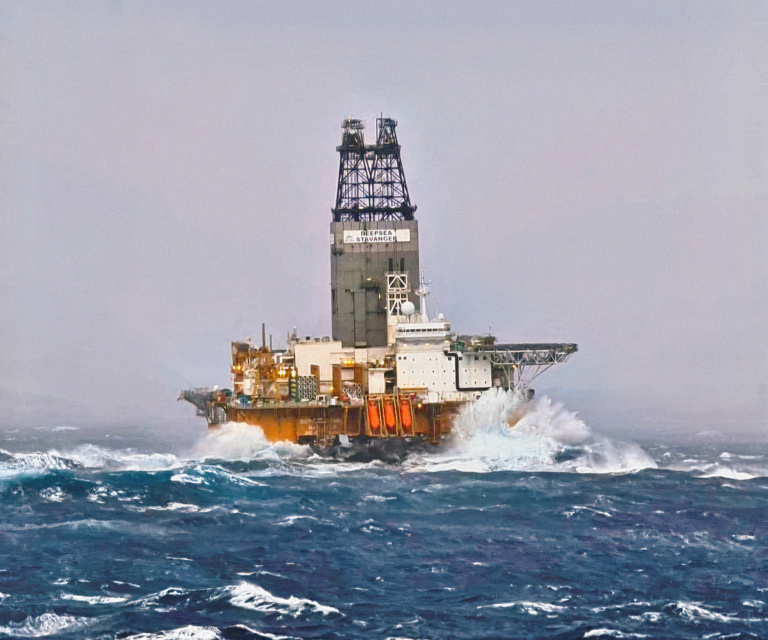 The ultimate drilling challenge

"The 2020 Exploration Drilling campaign with Total represented the ultimate challenge in harsh environment offshore drilling and demanded the best of what Odfjell Drilling can offer. The successful outcome is a result of world class planning, engineering and execution, all coming together on one of our unique harsh environment rigs. We are extremely pleased to prove once again to our clients the capabilities and resilience of our organisation in this way."

Kjetil Gjersdal

CEO Odfjell Drilling
Dealing with the pandemic
The outbreak of the Covid-19 pandemic worldwide introduced yet another layer of complexity, which required additional preparation in order to safely execute the drilling campaign. Odfjell Drilling successfully established several measures in compliance with Norwegian and South African government requirements to ensure the safe mobilisation and demobilisation of crew members to prevent the spread of Covid-19.
The seemingly "impossible" campaign, drilling the well in the extreme conditions on the Luiperd 1-X location, required full focus and utilisation of the unique harsh environment experience from the Odfjell Drilling team. The well was located in the Agulhas current which could have surface currents of up to 5 knots.
This, combined with weather conditions similar to the harshest conditions on the Norwegian and UK continental shelves, made the drilling campaign difficult to compare to any other project.
Experience counts
Understanding the weather and sea conditions, and cooperation across all disciplines were key factors in achieving a successful drilling campaign in such circumstances, thus repeating the success from the Brulpadda campaign in 2018. Combining a world class drilling unit with crews comprising of highly committed, competent and knowledgeable personnel, with extensive harsh environment operational experience, are what made the campaign such a success.